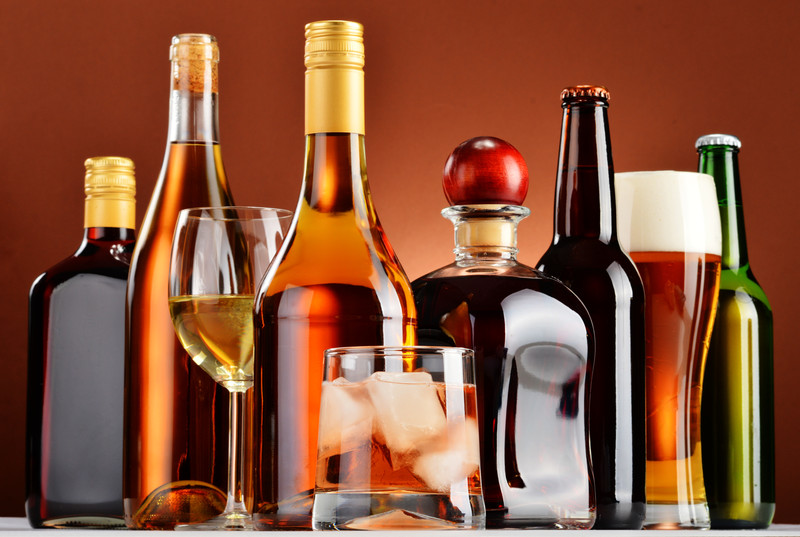 The more alcohol people drink, the worse their periodontal condition may be, according to a new study in the Journal of Periodontology. The findings show that men and women who consume at least four alcoholic drinks per week have worse periodontal status than those who drink less than that amount monthly, or who do not drink alcohol at all.
The Brazilian researchers wanted to find out how alcohol usage affected the severity of periodontitis. After dividing patients into groups based on their alcohol consumption, they found that those who were alcohol-dependent had more plaque and higher clinical attachment levels than patients who drank less frequently.
"A higher severity of periodontitis has been reported among alcohol users with incremental odds for occurrence of the disease proportional to the frequency of alcohol consumption, as well as a higher need for periodontal treatment," the authors wrote (J Periodontol, June 11, 2015). "Therefore, it is important to highlight that in the present study, alcohol-dependent users presented a higher plaque index and a higher severity of periodontitis."
Link between alcohol and periodontitis
While many studies have linked alcohol consumption to other diseases, few have looked at its effects on periodontal disease. Since excessive alcohol intake can contribute to faster biofilm formation and alcohol users are more likely to have poor oral hygiene, the researchers wanted to see if alcohol consumption was associated with periodontitis.
"Alcohol-dependent users presented a higher plaque index and a higher severity of periodontitis."
Alcohol-consumption questionnaires were given to men and women on the waiting list for medical and dental treatment from three health centers in Brazil. The patients were divided into four categories based on how much alcohol they consumed. Patients who consumed alcohol at least four times per week were categorized as alcohol-dependent, while those who did not use alcohol or used it less than monthly were deemed as nonusers or occasional alcohol users.
In the end, the researchers looked at 88 patients ages 35 to 55. The sample was divided into four groups of 22 people each based on their periodontal status and alcohol consumption levels:
ADP: alcohol-dependent with periodontitis
ADNP: alcohol-dependent without periodontitis
NAP: nonusers or occasional alcohol users with periodontitis
NANP: nonusers or occasional alcohol users without periodontitis
Despite the four groups having homogenous smoking status, educational levels, and body mass index, the alcohol-dependent groups tended to have worse periodontal status than the nonusers or occasional alcohol users.
"In the present study, the ADP group presented worse periodontal status and higher frequency of some periodontal pathogens," the authors wrote. "The microbial analysis revealed significant differences in bacterial counts among the four groups, demonstrating higher counts associated with periodontitis and alcohol dependence."
---
Periodontal condition by alcohol consumption and periodontal status
ADP
NAP
ADNP
NANP
Plaque index
1.5
1.2
1.3
0.9
Site percentage PD 4-6 mm
15.3%
6.5%
0.31%
0.22%
Site percentage PD ≥ 7 mm
3.7%
2.3%
N/A
N/A
Site percentage CAL ≥ 4mm
16.4%
7.2%
5.4%
2.9%
PD = probing depth; CAL = clinical attachment level. Data from "Alcohol Consumption and Periodontitis: Quantification of Periodontal Pathogens and Cytokines," Journal of Periodontology, June 11, 2015.
---
"Individuals without periodontitis showed significantly lower bacterial levels when compared to those with periodontitis, although with no significant difference in relation to alcohol consumption was observed," the authors noted.
Alcohol users without periodontitis also had more plaque than their nondrinking counterparts. Alcohol's drying effect on the mouth may contribute to plaque formation, triggering an inflammatory response in the gums, the researchers explained.
Encourage patients to be honest
While the study did present some significant findings, it consisted of a relatively small sample size, and the authors called for other researchers to look at larger samples and different populations. They also note that finding alcohol-dependent patients may be difficult.
"Although the topic of alcohol use and its effect on periodontal health requires further research, this report offers valuable insight on why our patients should care for their gums and teeth, especially if they enjoy the occasional drink," stated Joan Otomo-Corgel, DDS, MPH, president of the American Academy of Periodontology, in a press release. "For patients who are diagnosed with periodontal disease, it's imperative that they are encouraged to be completely honest about their drinking habits. This information can guide in determining appropriate treatment and next steps."
https://www.greenwichdentalgroup.com/wp-content/uploads/2021/02/GDG_HORIZONTAL_WEB.png
0
0
cw000
https://www.greenwichdentalgroup.com/wp-content/uploads/2021/02/GDG_HORIZONTAL_WEB.png
cw000
2015-07-29 12:18:48
2015-07-29 12:18:48
Drinking Alcohol May Worsen Periodontal Disease