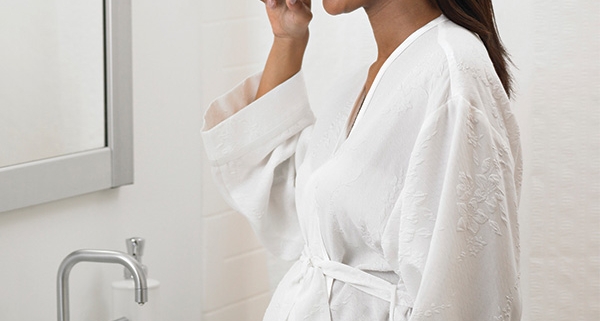 May 16, 2016
By Michelle Manchir
The number of pregnant women in the U.S. going to the dentist has increased 5.5 percent over the last year, according to survey data released in May from Delta Dental Plans Association.
In 2015, 57.5 percent of mothers in the United States reported they visited the dentist during their pregnancy, Delta Dental Plans Association said. The 2016 survey results show that number has increased to 63 percent.
"This is positive news and we're glad expectant mothers are increasingly visiting the dentist. Oral health issues have a heightened risk of occurring during pregnancy, so being aware and on top of these is crucial," said Dr. Bill Kohn, Delta Dental Plans Association's vice president of dental science and policy, in a news release.
Most women who reported seeing a dentist during pregnancy — 37 percent — said it was a routine checkup, while 13 percent said they wanted to address a particular oral health issue and six percent said they wanted to discuss what to expect when it came to oral health while pregnant.
The survey was conducted between Dec. 16, 2015, and Jan. 14, 2016, among a nationally representative group of 1,307 parents of children ages 6-12.
Dental professionals can use ADA's consumer website, MouthHealthy.org, to help inform patients about what's safe and healthy for them during pregnancy.
For more information, visit MouthHealthy.org/pregnancy.
In 2015, The Journal of the American Dental Association published research that showed it's safe for pregnant women to undergo dental treatment with local anesthetics.
The researchers compared the pregnancy outcomes between a group of women exposed to dental treatment with anesthetics and a control group that did not have treatment. The study showed that exposure to dental care and local anesthetics during pregnancy is not associated with increased risk for major medical problems in newborns.
https://www.greenwichdentalgroup.com/wp-content/uploads/2016/05/pregnant.jpg
660
600
Steven Altman, DDS
https://www.greenwichdentalgroup.com/wp-content/uploads/2021/02/GDG_HORIZONTAL_WEB.png
Steven Altman, DDS
2016-05-25 09:25:23
2016-05-25 09:25:23
Survey: More pregnant women in U.S. visiting a dentist